Photography in Manhattan - New York - Part One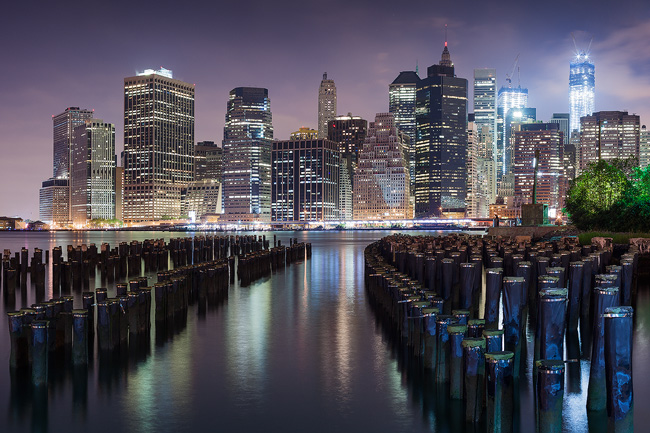 EOS 1Ds3, Contax 35-70 f3.4, f8 20secs ISO200
This image, or should I say images, is a 9800 x 5600 pano of four portrait images combined. Client demand sees me stitching more detailed imagery than ever before. It takes just a few mins to get 55mp + imagery after setup. This is all photographed with the wonderful 1Ds3 and Contax 35-70 f3.4. The hi-res is superb to say the least.

Finally, here's a 17image stitch of Manhattan and the Brooklyn Bridge together from tonight.... I do like the split in the clear sky and the underlit cloud. Again it's an enormous pano, 31000 x 5600, made for London clients needing huge wall art. I am sure b&w will work well too.
Anyway some good weather returns over the next few days, so I will start to use the bigger cameras rather than the G11, which I have been using extensively for street shots. Next up is some infrared in Central Park as well as more fun architecture from Downtown. More from me in the next few days.