Photography in Manhattan - New York - Part Five
Infrared Photography in Manhattan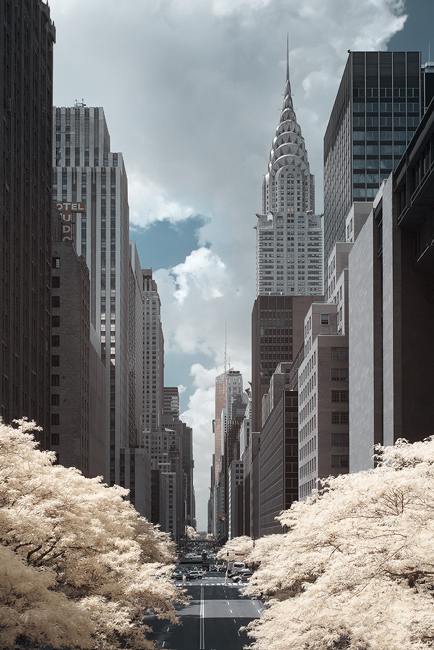 5DIR, Contax 35-70mm f3.4 at 50mm f8 for 1/60th ISO100
This is one of those rare times when colour infrared actually works better than the black and white conversion. This conversion has been carefully put together using Capture One 6, an initial colour channel swap and then multiple adjustments to colours and tones. Subtle processing is the name of the game and I love the way the picture retains an architectural feel whilst the red and blues entwine to give an almost recognisable colour palette. The iconic art deco building is the Chrysler Building; wonderful isn't it.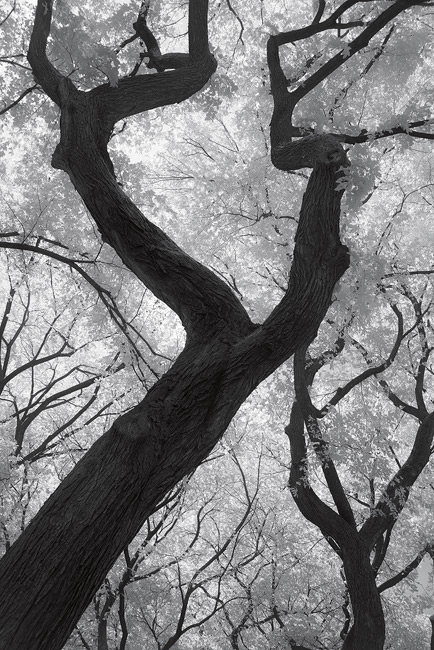 5DIR, Contax 35-70mm f3.4 at 35mm f8 for 1/30th ISO100
After wandering Central Park for the n'th time on my way from the hotel to some choice locations, I finally found an infrared image that shows off the delicacy of the trees. The lower part of the park has more characterful specimens, but trying to get them to sit to make an interesting image is hard work indeed. The flow of the trees is what makes the image for me, the camera pointed upwards and turned to make an interesting flow. Hardly any processing here, just a black and white conversion.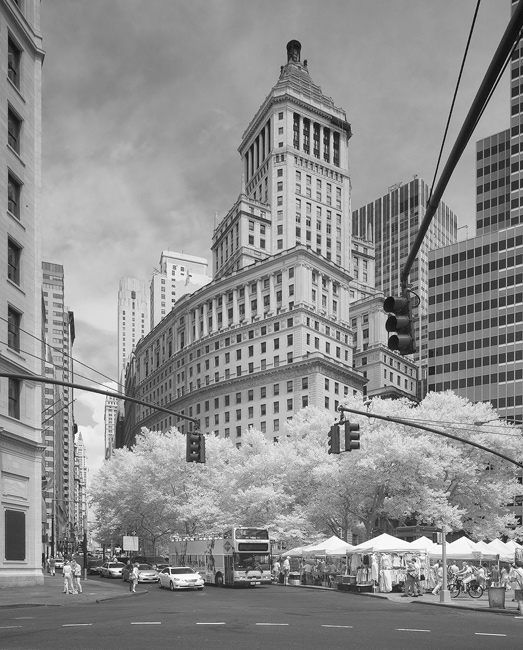 5DIR, Canon 24mm TSEmk2 f11 for 1/30th ISO100
This unusual compostion came about whilst walking through Battery Park, after a visit to the Statue of Liberty. I took two photos at the Liberty Island as there must be a billion or more online and I could do nothing that hadnt been photographed before. I find my wanderings in the city to be far more interesting. This crossroads and the wonderful white trees are perfect as the base to this beautiful building.
Two days left here, the Rockefeller Center tomorrow.