Photographing Ganga Arti , Varanasi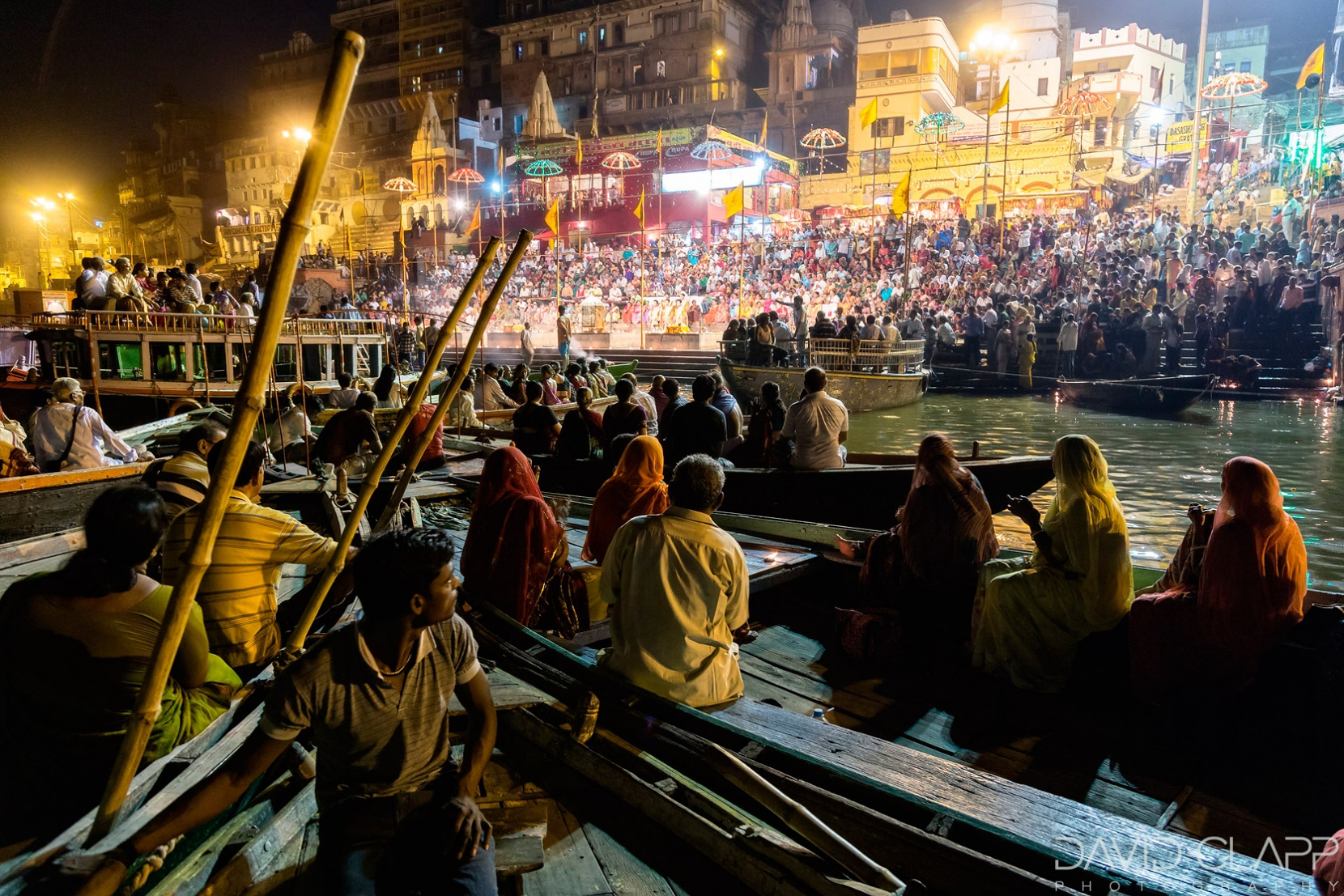 There were small children jumping from bow to stern, selling water bottles, jewellery and all sorts of other knickknacks, but above all it was the sound of the ceremony echoing across the water the overwhelmed my senses. I saw the three ladies sat in the bottom right hand corner, repeating shapes and it became very apparent that a very special image was unfolding. I took the camera in hand, cranks the ISO to 1600, hyperfocally focused the camera at f4, 24mm 1/8th sec and waited for our captain to turn his head into the scene.
I have to say, not being religious in the conventional sense, I have never felt more energy and affinity with any religious ceremony in my life, but this effected me for days after. Varanasi really is a wonder to behold.
Light and Land Tour to Rajasthan and Varanasi this October - [url=http://www.davidclapp.co.uk/workshops/view/rajasthan]http://www.davidclapp.co.uk/workshops/view/rajasthan[/url]