Photographing Fairy Glen in Snowdonia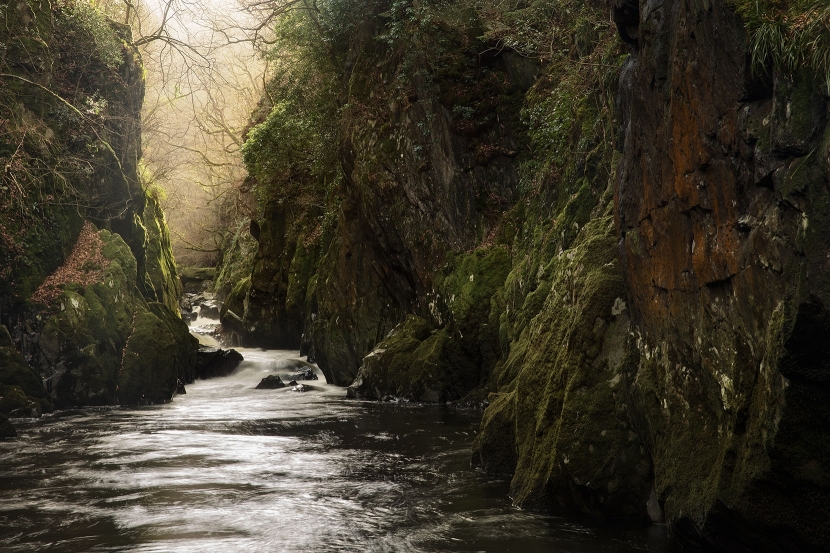 I have just got back from a great weekend photographing in Snowdonia with my good friend Paul Morgan. It was a long way to go from Devon and the weather was against us sadly, but it yielded some great pictures of lighthouses and rivers. This reserved rendition of Fairy Glen in Betws-Coed, has been processed in the most realistic way I could make. It would have been so easy to jack up the saturation but that's not how it looks at all. Respectful processing is far more difficult and most UK photographers prefer this look, but sadly the supersaturated glow is emanating from the horizon.
Think about it for a while - it's winter, the greens are muted, so the shot hinges on subtlety of shapes, not hue adjusted lush greens and pumped saturation in a peer pleasing effort. I waited for some good light to fill the gorge and then gently lifted this outwards. Some of the light is gently persuaded to give extra dimension to the rock face... and that's it.
Good light, considerate processing.... it works every time. The best comment I have had was from Paul himself - a touch of 'old masters' he said this morning.
Canon 6D, 24-70mm f2.8 at 70mm f16 (for depth of field and water speed) ISO50