Photographing a Stormy Night in Norway's Lofoten Islands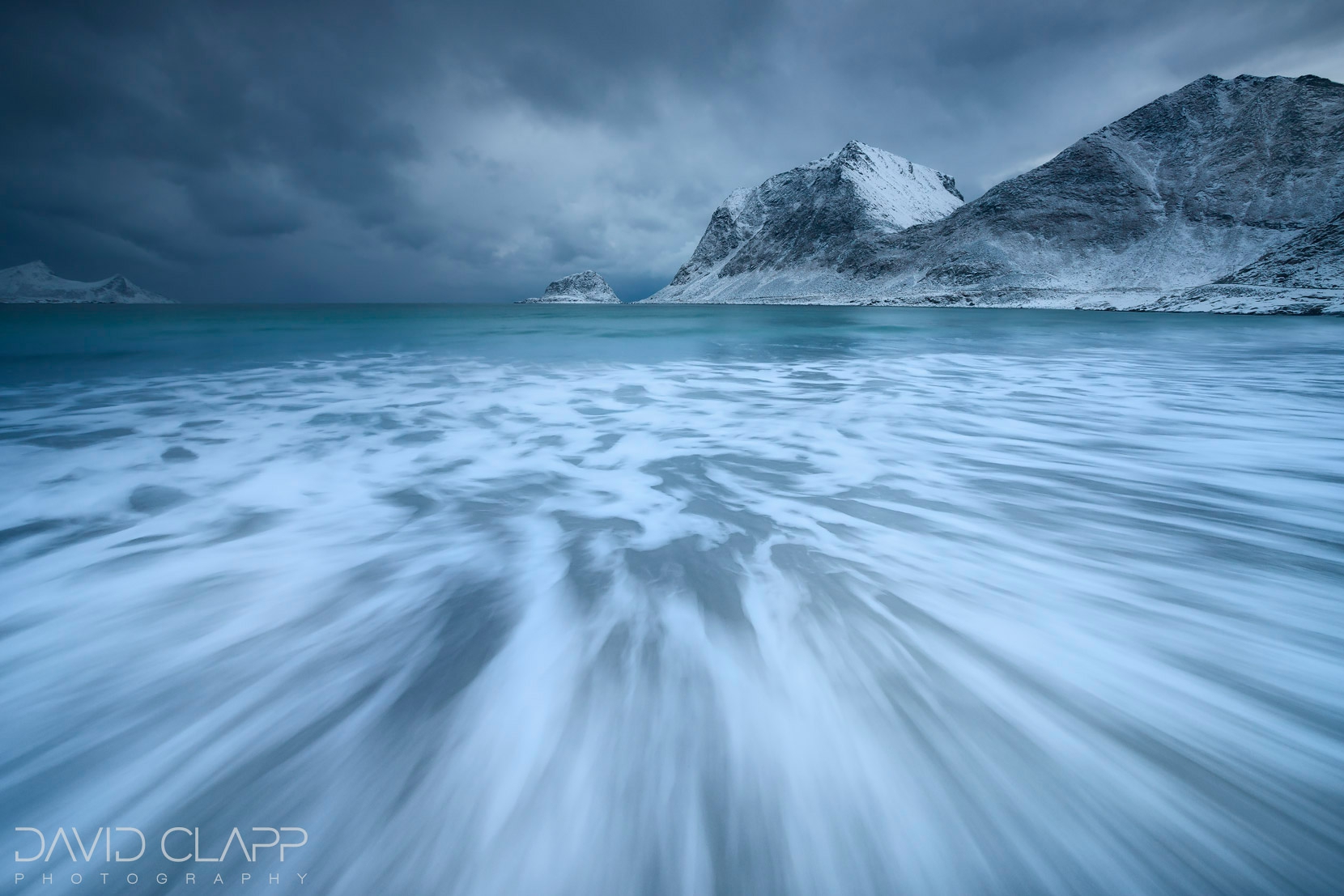 Canon 1Ds3 in full effect, a 17-40 f4L and a polariser. Each shot was around 1.5secs, so you can see that the waves were somewhat leisurely. Anticipating the surges, meant many deleted images, but this one stood out from the crowd in a big way. Its the unusual dynamics that make this, with the force seeming to come from the middle of the image, rather than the usual linear diagonal sweep.
The following day, whilst attempting to get back to Sweden, we were stuck in a super-blizzard, which closed roads and caused all sorts of calamity, but this is what happens even towards the end of the winter out here.