Nikon F2AS - Legacy Edition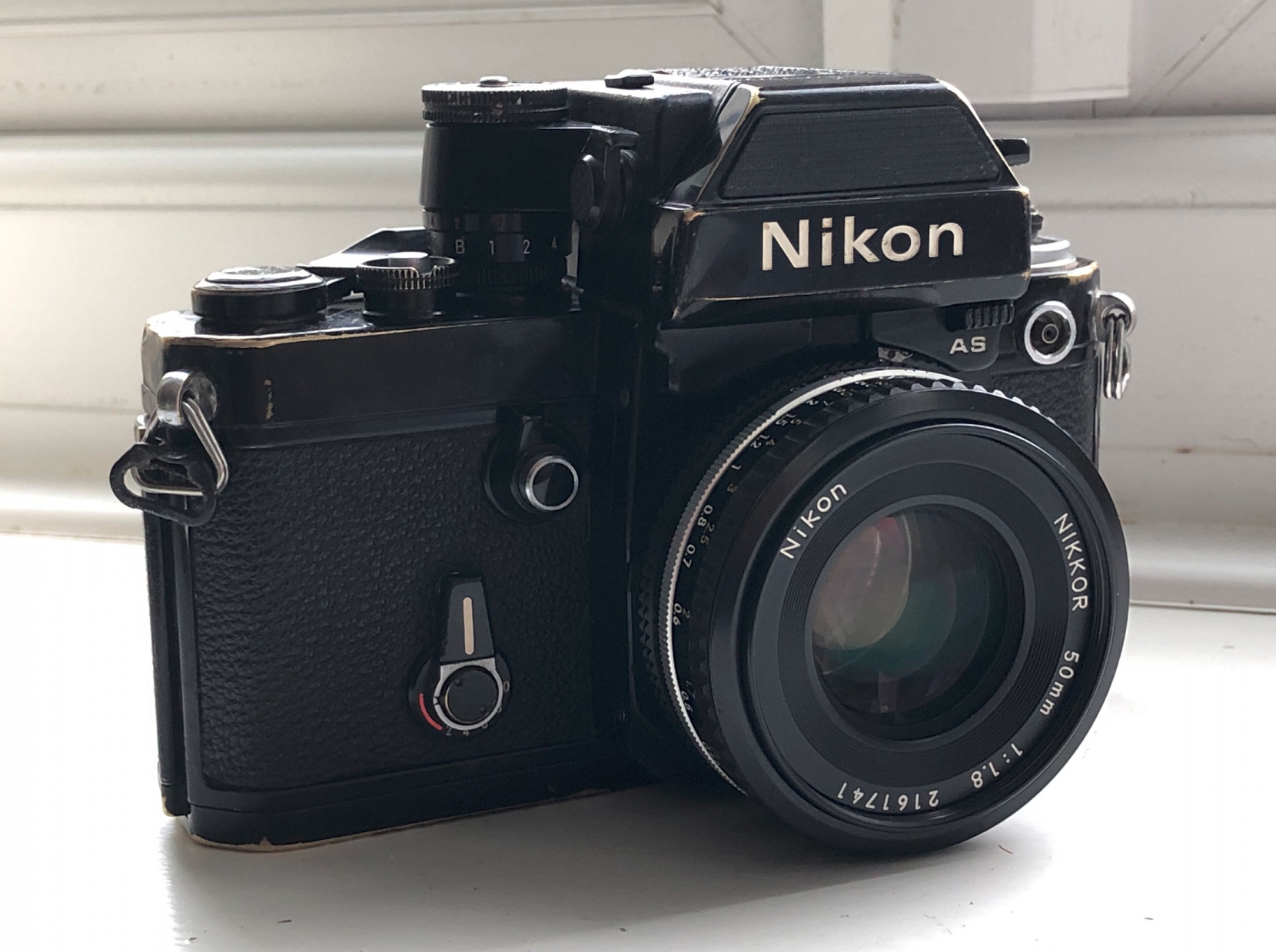 I have just spent the afternoon attempting to service a 1977 Nikon F2AS, a camera that found its way to me (I didn't buy it), picked out of a box of 'junk' in Amman, Jordan during my Christmas trip to the Middle East. I know nothing of the deceased owner, but for some reason I felt immensely connected to the camera and incredibly sorry for it. So, in a nostalgic way, whether I like it or not, what started out as opportunist donation has now become legacy, a legacy I feel that I too now have to keep going.
Perhaps it was a press photography camera - there is so much brassing on the body it looks heavily used, with a few dents, but that's its story. After some TLC and basic servicing / cleaning / oiling that I attempted this afternoon, all seems to work very well. The meter is also accurate which is very surprising! I replaced the hideous scratched and hazy focusing screen with a NOS from eBay. The transformation is remarkable, so its now super bright and immaculately clean. Last month I bought a 50mm f1.8 pancake lens from Japan and now it looks brand new through the viewfinder.
Perhaps i'll set off some flares on Dartmoor and run around Okehampton Camp in the drizzle. It sure makes me feel very 'Apocalypse Now'...