Canon / Castle Cameras Experience Day - Salisbury Cathedral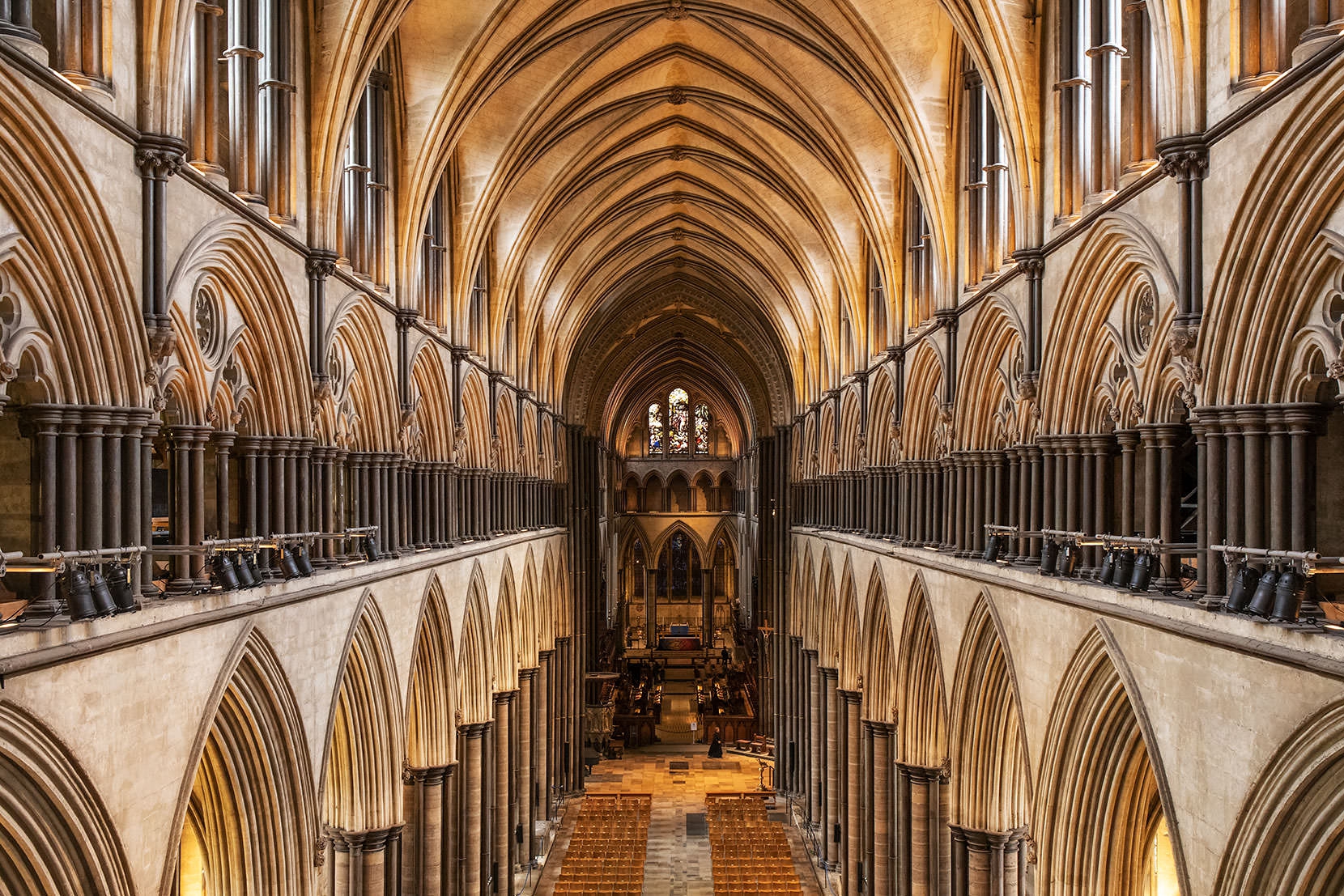 On Friday last week I was able to visit and photograph Salisbury cathedral as part of an experience day that I ran for Castle Cameras / Canon UK. I have to say somewhat arguably that this is the most photogenic cathedral in England, not only from its quintessential outside, but also the abstract and symmetrical interior which is a complete feast for the eyes. Although this must be my third visit over the last 10 years, I was just as impressed as I was the first time I dropped to my knees in secular amazement.
I was fortunate enough to be involved in what Salisbury calls a 'Tower Tour', a trip not only to view the magnificent nave from the West Window, but to get above the ceiling itself into the rafters and climb the magical tower. The history surrounding the construction of this tower is extremely interesting and our expert guide Tricia revealed some remarkable facts and highlighted the difficulties that 14th century architects and engineers overcame to produce this ecclesiastical masterpiece. She also dropped the staggering amount it costs to run this building every day - £14000 - which we kept discussing in utter disbelief over coffee.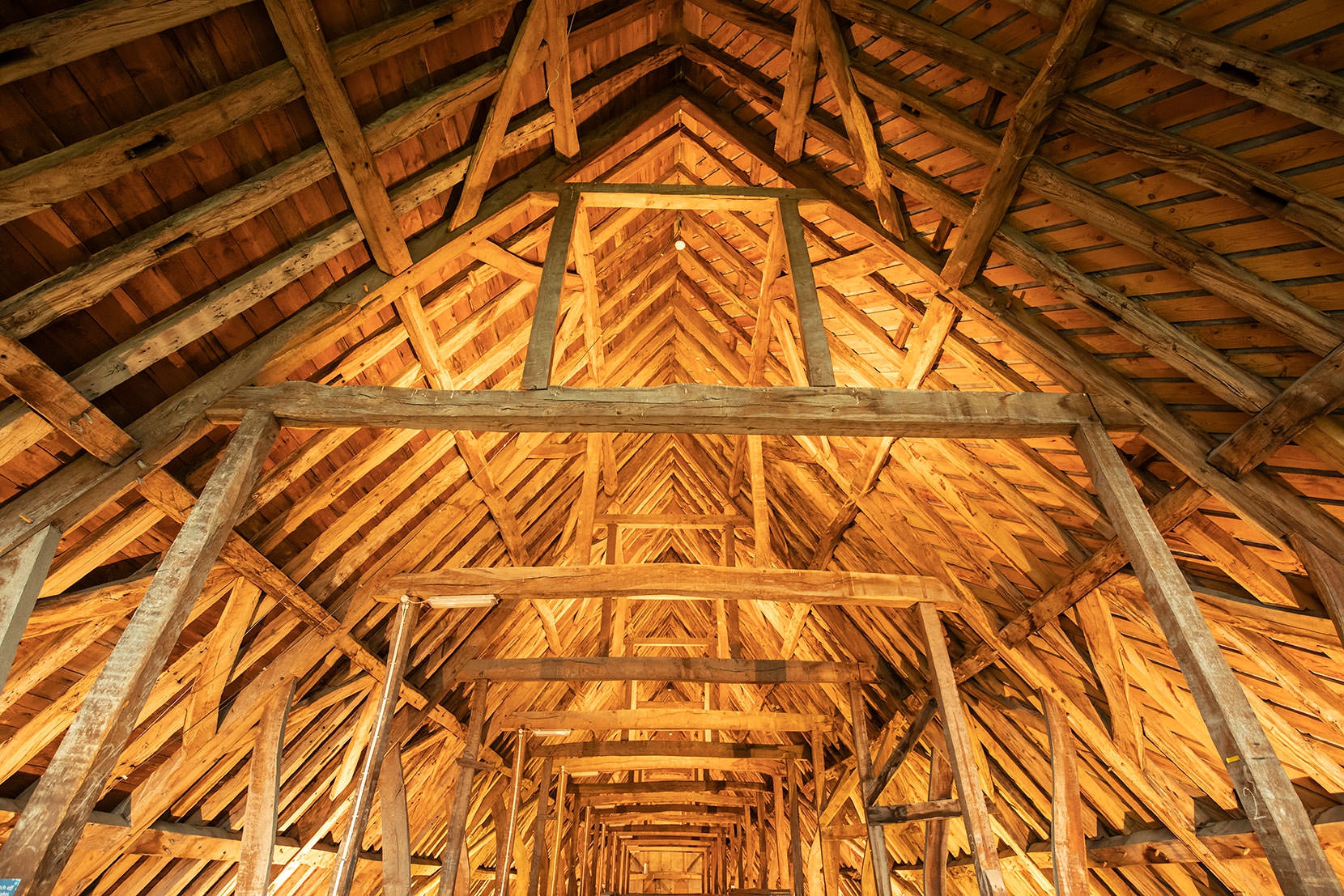 We timed our climb into the tower so we could experience the bells chiming 12 o'clock. It's the nearest I'm ever going to get to being inside Big Ben, and as it chimed a deafening toll, Trevor McDonald was reading the headlines of the News at Ten once more.
We were armed to the teeth. I had my own personal lenses, a 5Dmk4, 16-35f4L IS, 24mm TSEmk2, 24-70 f4L IS, an EOS RP and a 'hot-desking' 17mm TSE that was doing the rounds. Photographing Salisbury is all about symmetry, in fact every image I am showing you here is as symmetrical as I can make it. All these images were photographed at ISO3200 or 1600, at around f5.6-8, except the tilt shift images which were tripod mounted, at f8-f11 (depending on the amount of shift). The group was really taken with these remarkable optics and I gave a full masterclass later that afternoon.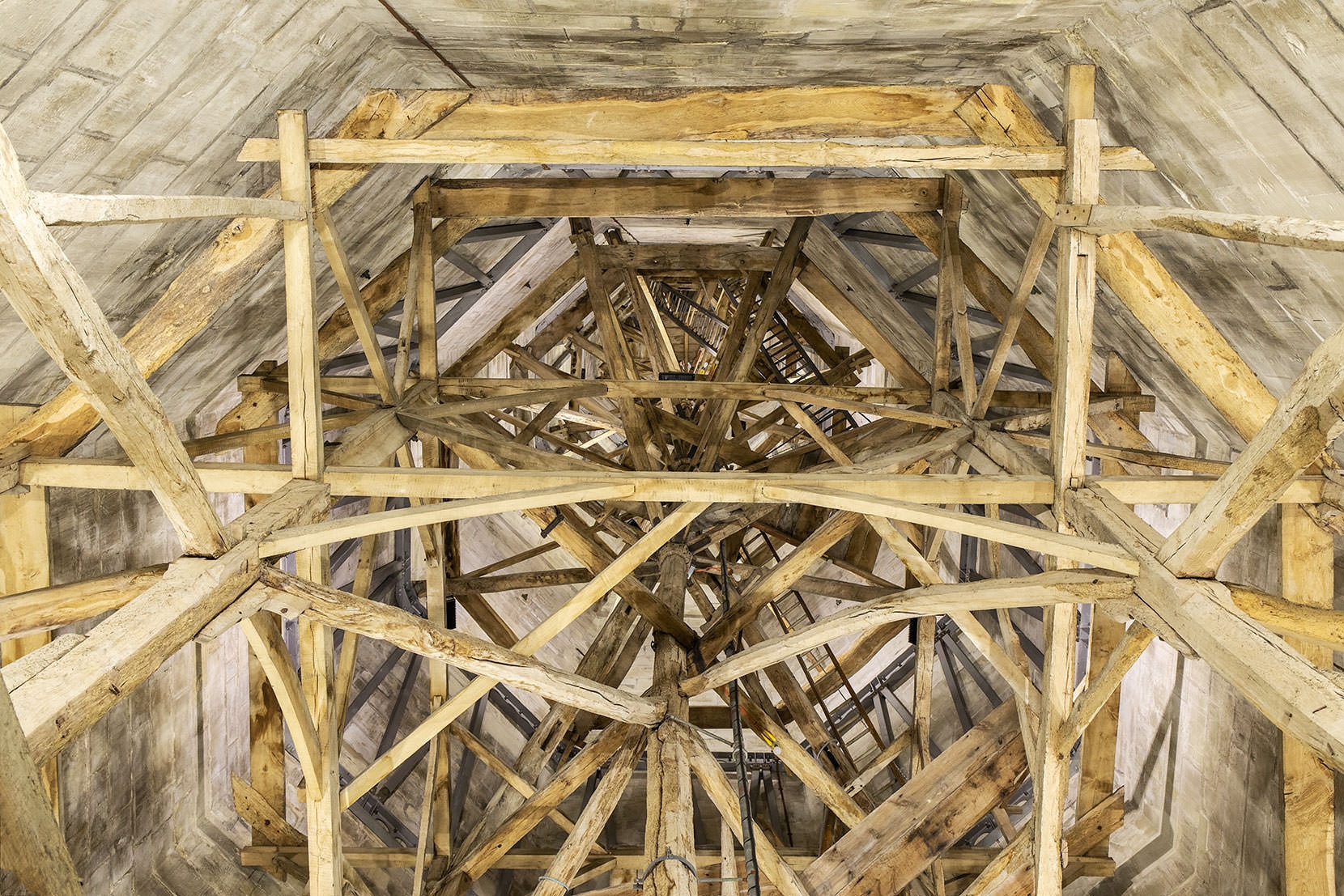 Architectural interiors are all about conveying a sense of dimension, a sense of scale, sense of place and also the sense of abstraction, something that churches are exceptionally good for. One of the most unusual photographs was kindly gifted by Tricia, a keen photographer in her own right, who revealed a unique angle on the bell-tower interior, a huge drop the gave the feeling of being suspended midair. An unusual engineering image highlighted the cross bracing that has helped to keep the alignment of the tower. Some of the bracing is 14th century, with the biggest cross-bracing installed much later in the Victorian era.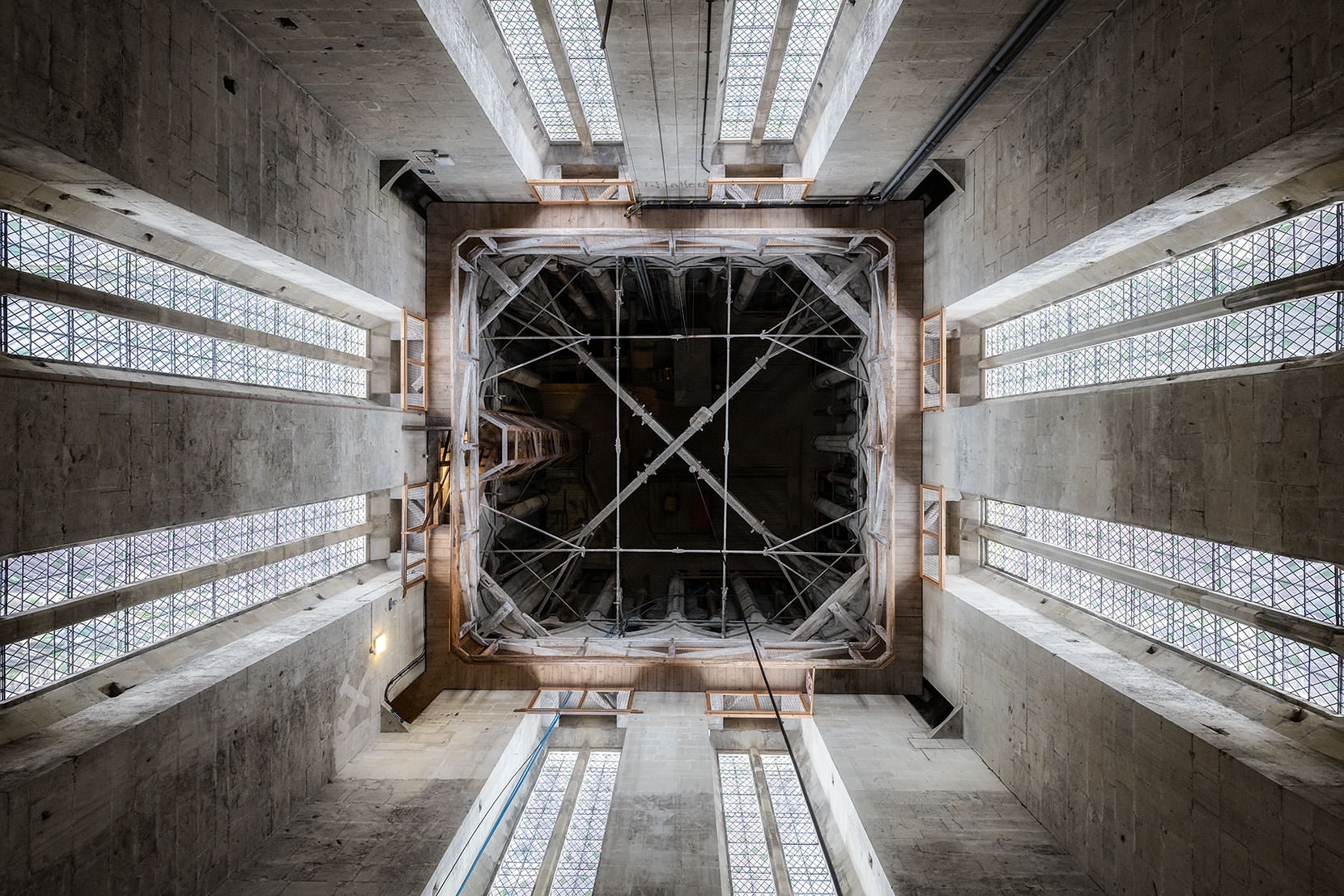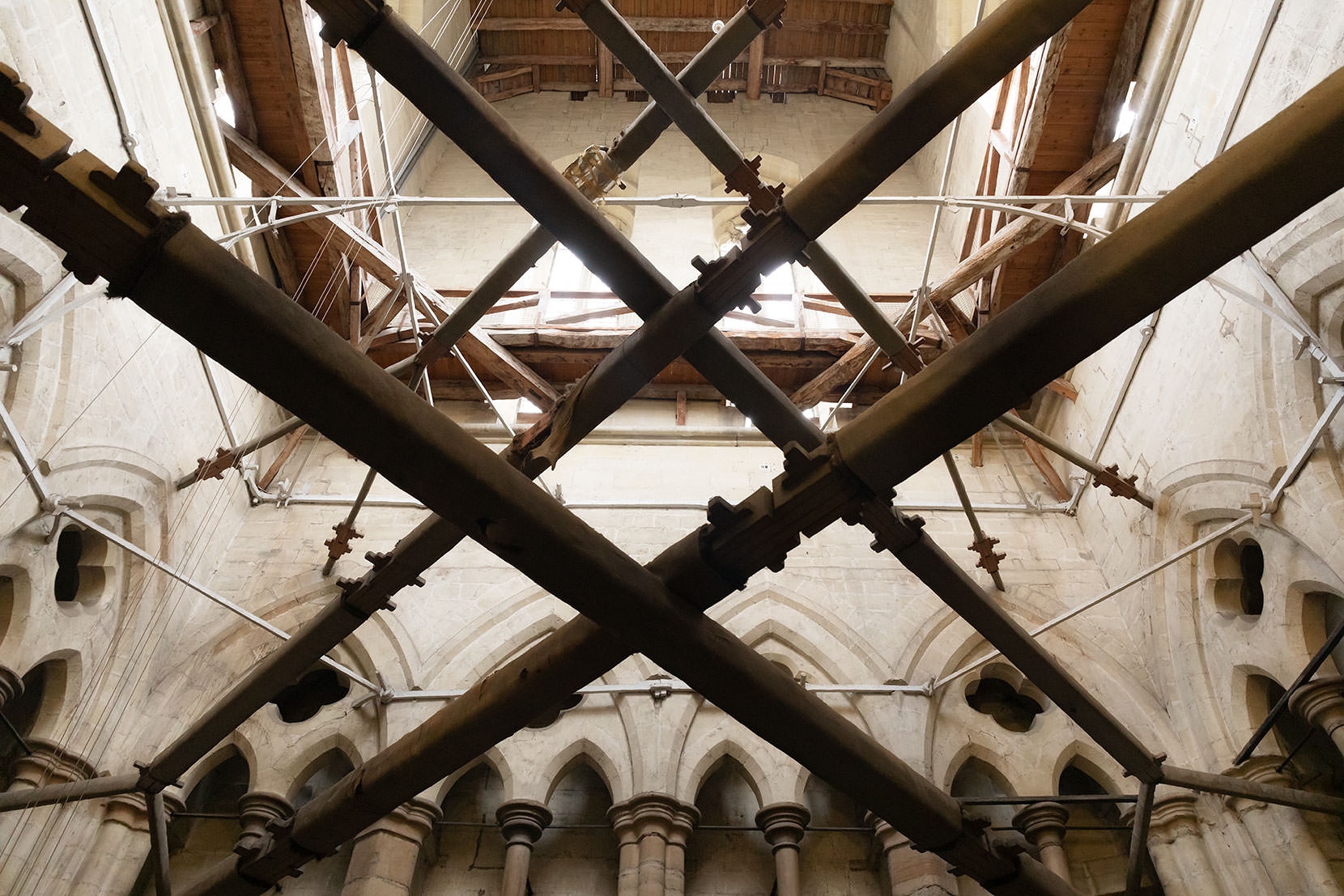 Looking up into the tower itself it is unimaginable to think that all this timber would've been hauled 100 feet, with pieces individually chosen and then installed to construct the strongest possible frame. On first gaze, it was similar to looking inside a box of cook's matches, but only by moving around the parallax was it possible to fully understand. What appeared to be a haphazard support, was created with the strength of nature itself. Imagine the hardship and danger that these craftsmen suffered, day in day out, climbing without safety, earning a living on the very edge.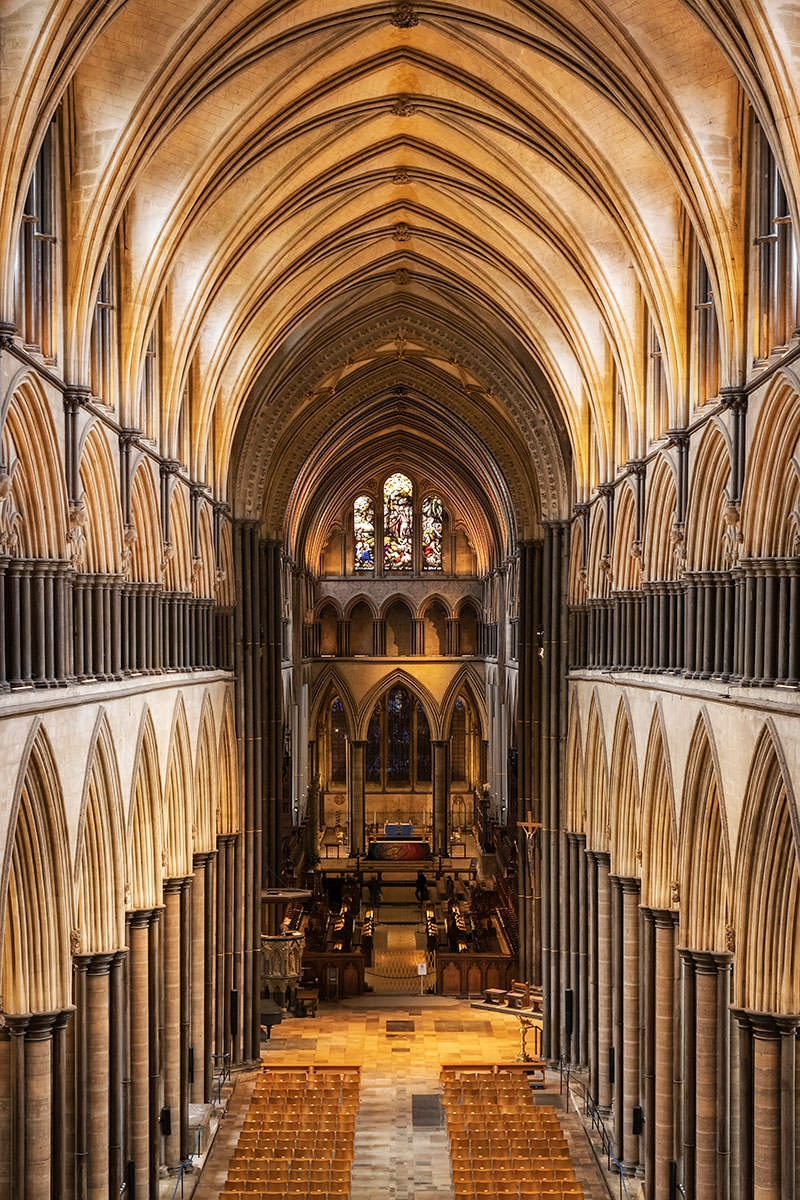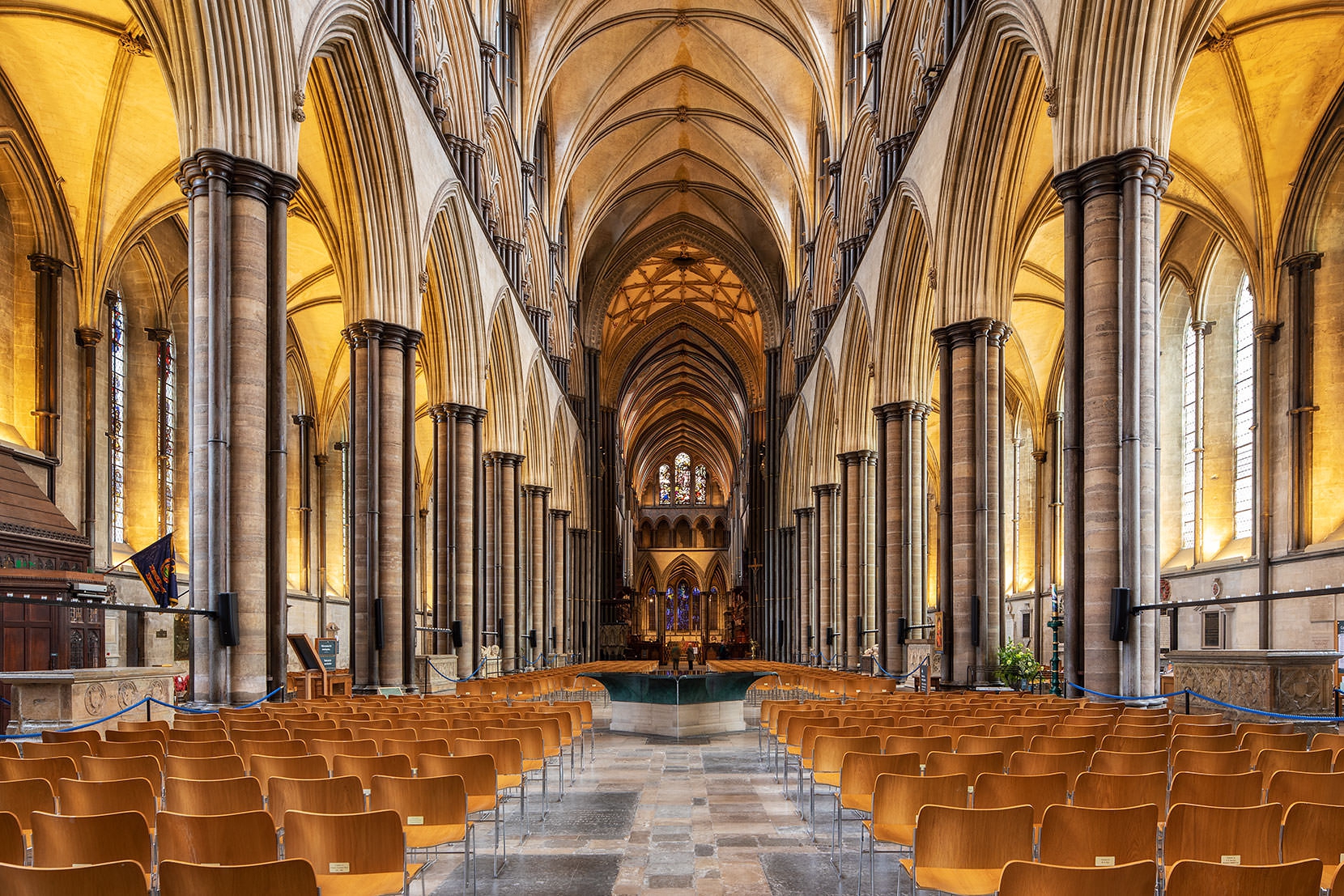 With the church unusually empty, the 'must have' shot straight down the nave has never been so easy. Moving towards the font, a masterpiece of architectural ingenuity by William Pye, we took turns in exploring reflection potential, finally resting the tilt shift lenses millimetres above the water surface. It really is one of the most spectacular features to be found inside the cathedral, a gift to the abstract photographer.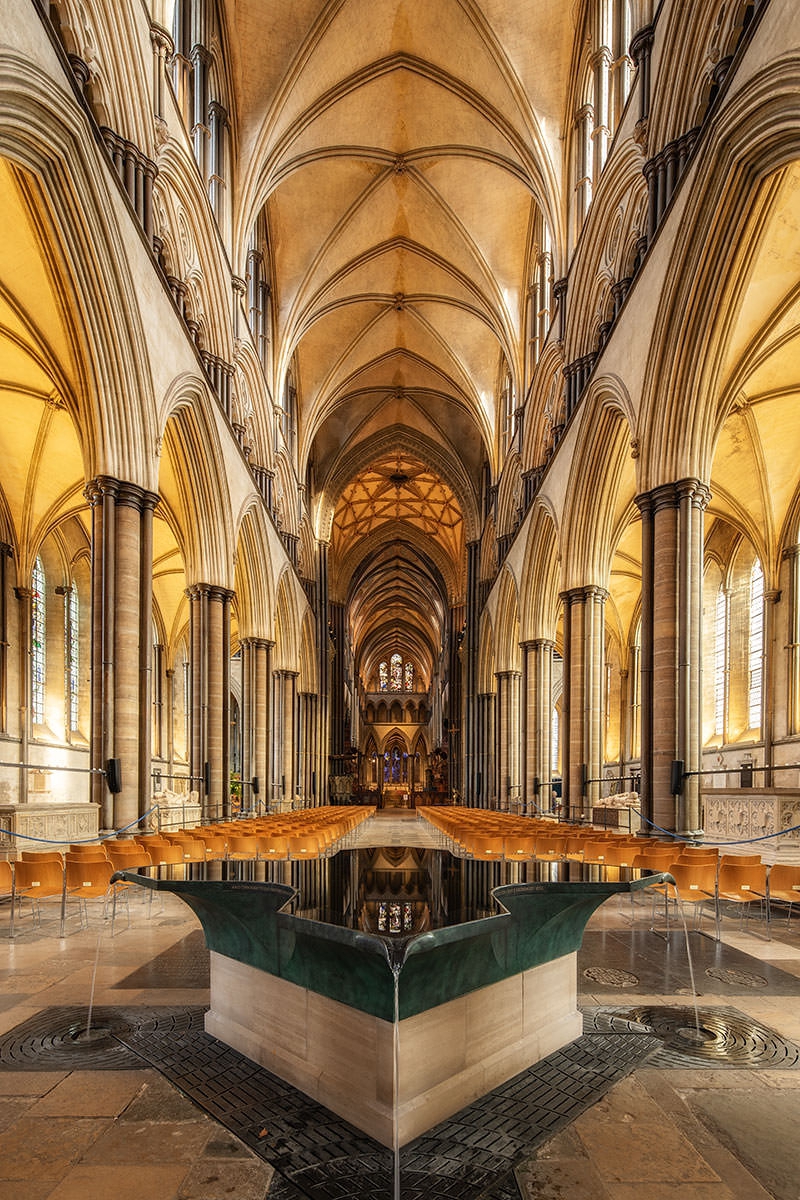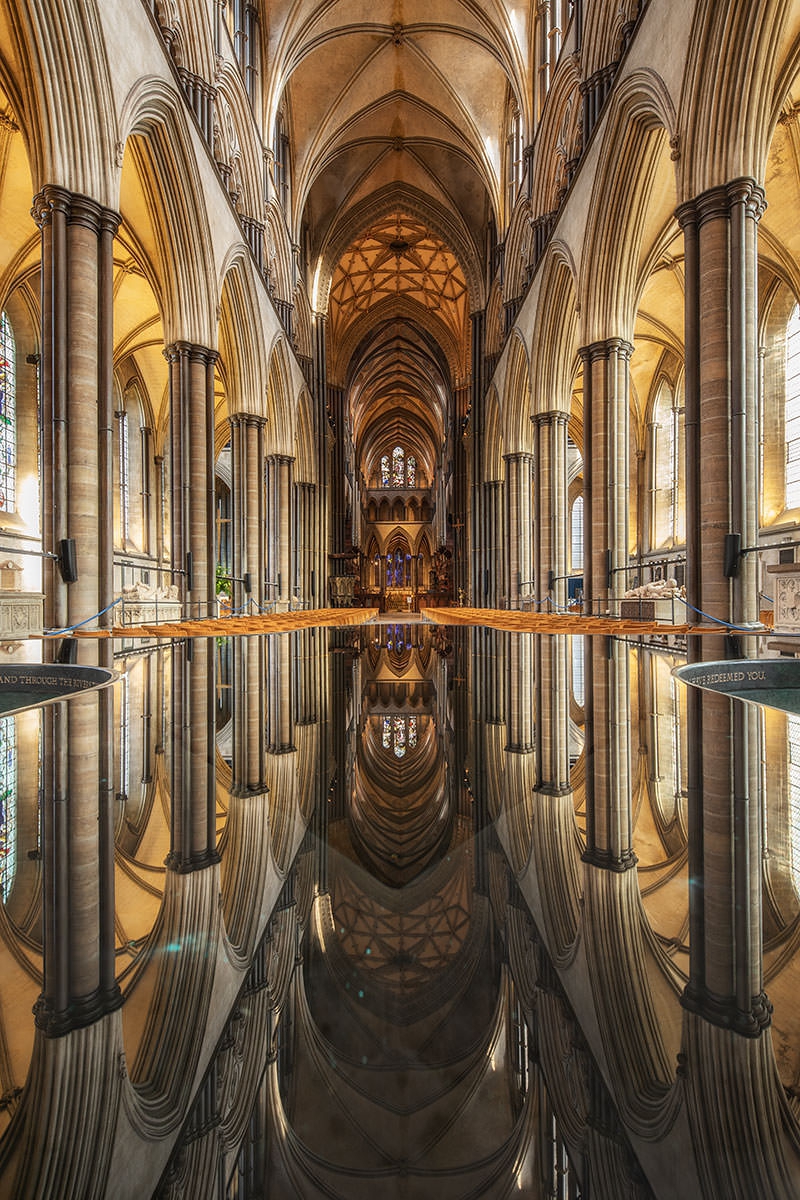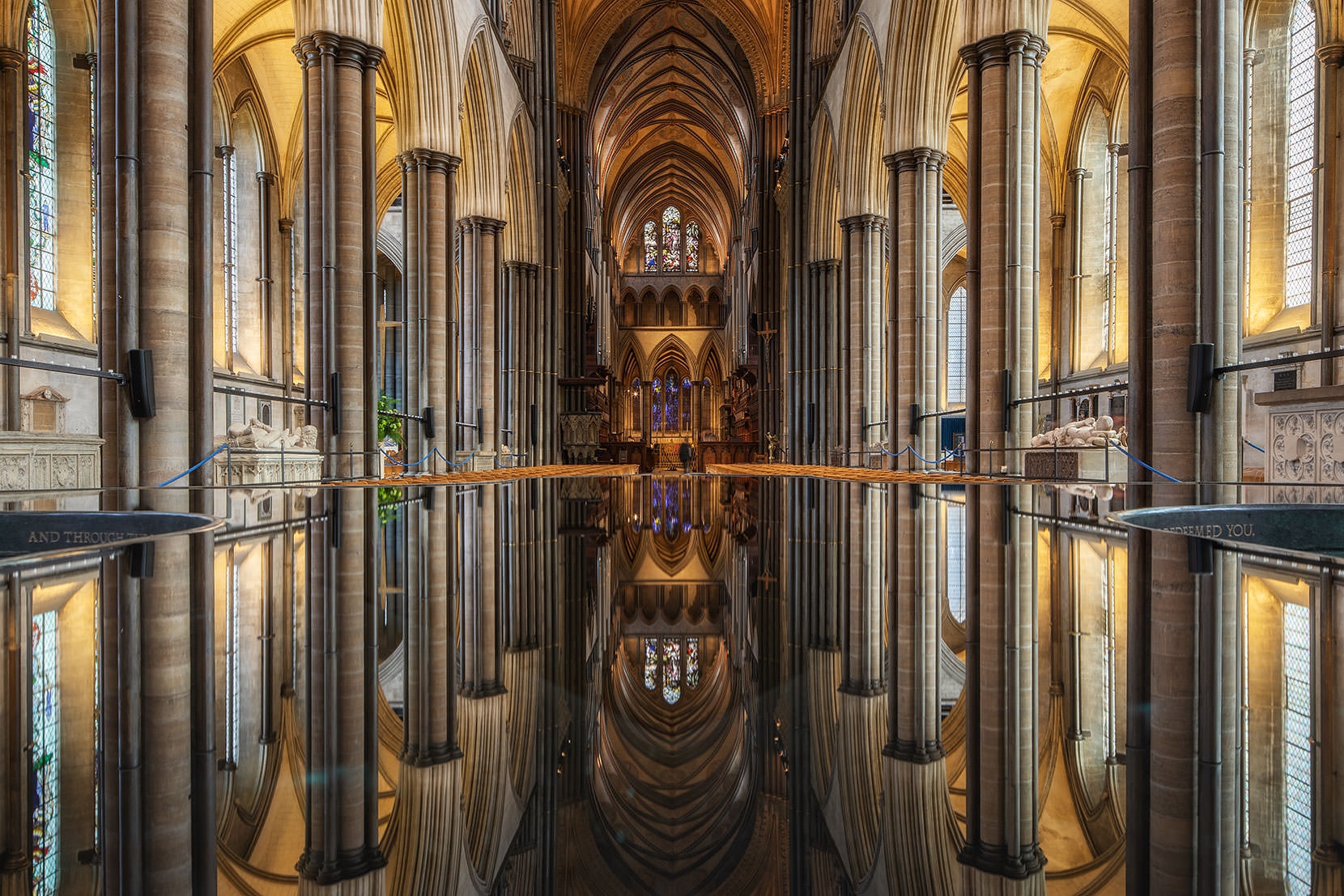 As the ending day announced my inevitable departure, to appear at camera club that same night, I walked back through the cathedral a final time, realising how much more there was a photograph. Literally at every turn there was an exceptional possibility. The tones and colours of the nave and the north and south transept are so different and yet so complimentary. It makes you feel as though you're in a different building with every turn. If you're thinking about visiting Cathedral, to practice your architectural photography, I cannot recommend Salisbury enough. With the advent of modern technology, you don't need a tripod for most images. A higher ISO with some noise reduction is more than required.
I can't thank Salisbury Cathedral enough for letting Canon, the group and myself have the opportunity to photograph this incredible building. I also deeply respect the professionalism of our expert guide Tricia, from whom I learned a lot about this iconic architectural marvel.